The Holidays are here on the Emerald Coast and some families are facing a season of struggle and heartbreak. We're making sure that these deserving families get a Christmas they will never forget! Jingle Jet is where "Hope Takes Flight" and YOU can help…     
Join Z96 for a "Jingle Jet Movie Matinee" at Suds-n-Cinema on Sunday December 3rd. We'll be showing "Christmas Vacation" and all the ticket money goes to Jingle Jet 2023!     
Limited seating… so get your tickets NOW at JingleJet.com!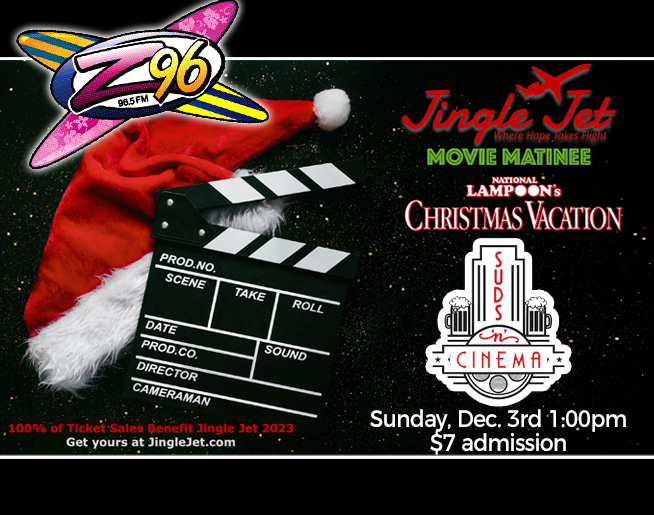 Jingle Jet is proudly sponsored by Boathouse Oyster Bar!